3 Kitchen Countertop Design Trends Of 2018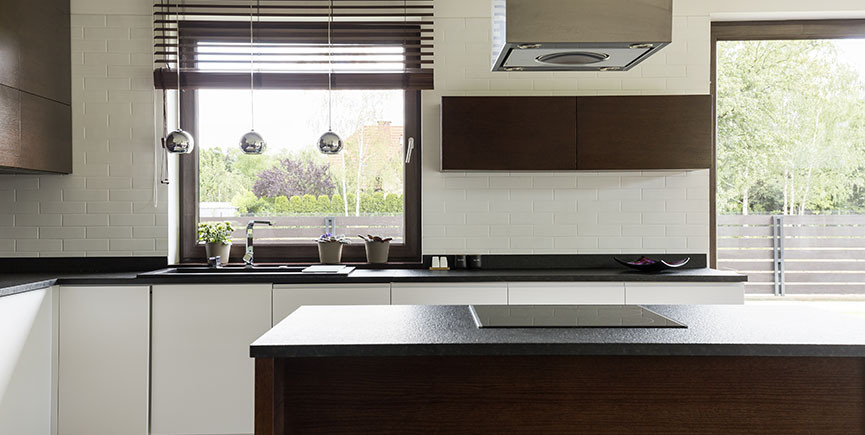 3 Kitchen Countertop Design Trends Of 2018
Thinking to overhaul your kitchen? If so, then you must be thinking about whether to go for granite fabricator or a quartz countertop installer as these were the hotties in 2017. But, before going to any of these, you first have to know the trends of 2018 regarding the kitchen countertops as without an informed decision your kitchen may be devoid of the trendy look which you would not want for sure.
Kitchen countertop design trends of 2018
Textured Finishes
Polishing has grown old now. A past few years have seen a design shift to tactile and designed surfaces. It gave quite good results, so why not try it on kitchen countertops? Leather and hones surfaces are becoming popular and are applicable on different surfaces like marble, quartz, and granite. You might consider polish as a better option, as it remained the favorite in the past but textured finishes offer two benefits which polish does not offer. Hoed finish gives a matte look as it has no shine. The overall look varies, so there arises a variety even in finish of the same material. Furthermore, because of little or no shine the scratches or any other flaw can be concealed easily.
While with leather finish, there is less gloss as compared to the polished surface. It gives a different feel while retaining the stone's natural outlook. It makes it more sophisticated and conceals the fingerprints and water spots. Before going to a granite fabricator or a quartz countertops installer, think it through about whether you need polish or a finish.
Countertops with Patterns
Patterned countertops are becoming popular as homeowners seek character in their kitchens. Now, the countertops are coming a variety of patterns and would replace the plain, monotonous countertops. Veining is the best choice for having character in the countertop. It gives a classy and a bit more personalized demeanor to your kitchen.
Quartz If For 2018
Quartz is an expensive alternative to granite; however, it offers the perks that granite does not. Also, granite has ruled the kitchen countertops for ages, now it is time for Quartz to snatch the reins. Even on practicality, quartz surpasses granite as granite is porous which means grime, bacteria, mold and staining. One granite fan might say that you can resolve the issue by a non-porous sealant. But, even the sealant will wear off eventually leaving you in the same boat as before. You will have to seal and reseal the granite surface throughout your life.
Quartz countertops
As for Quartz, it is non-porous and thus, would not require regular sealing. It is highly resistant to staining and also is hygienic. Furthermore, it is more resilient, sturdy, and durable.
Quartz is available in a variety of colors, patterns and finishes which give a natural look to the kitchen. Quartz is going to rule this year and a coming few as well.
You should think about going to a quartz countertops installer potomac md instead of a granite fabricator.