How to find the right house on the internet?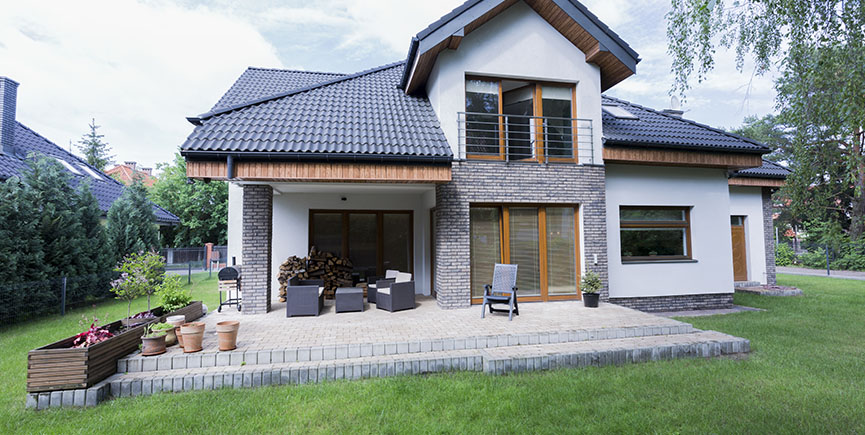 How to find the right house on the internet?
So, you have figured out that it is time to buy a new house. Well, this is quite exciting news. Chances are that you can already imagine what your new place is going to look like. For instance, you may be thinking of bright sunlight pouring in through the bedroom curtains and the smell of fresh mulch coming from the lawn garden. However, there is a problem! You are not sure how to find the right house. While you know that you can always contact a buyer's agent, you may be wondering if there are any alternative ways to buy a house.
Well, nowadays, information about the entire world is at your fingertips. Thanks to the internet, you can find a solution to 88% of your buying problems/questions (well, at least this is what the experts say). This also includes properties and houses. Nowadays, 50% of all house buyers in the United States find a new property to buy via the internet.
How difficult it is to find a house on the internet?
Well, finding a house on the internet is indeed easier than ever now. This is because several popular websites host advertisements. However, the property that you will find on the internet doesn't need to always be perfect for you.
In this article, we put together some tips that you can use to get yourself the perfect dream house.
Some tips to find the perfect house on the internet
The internet is full of all kinds of ads. Sometimes, bad properties get listed on the internet and are glorified beyond their actual potential. However, there are several tips and red flags that you can use to guide yourself. These include:
Do some history homework
Before buying a house, make sure that you have done a brief history check of the house. Look for information such as the time duration since the home has been up for sale, any price changes, property taxes, a neighboring house that got sold, and foreclosures.
Such data can often help you a lot in predicting the legitimacy of a property listing.
Look the neighborhood up
It is extremely important to choose a neighborhood that matches your living style. For instance, if you have been married very recently, chances are that you would want to move to a safe neighborhood. All in all, you would want an active yet peaceful lifestyle, away from the hustle and bustle of a city. Furthermore, you would also want good schools, hospitals, and other areas of interest nearby.
So, before you buy a house, do a check-up on the neighborhood and the facilities that exist nearby.
Make a checklist
When you are buying a property, making a checklist often always helps tremendously. This is because buying a property is a very overwhelming process. Chances are that you will go through the same array of advertisements several dozen times.
Keeping a checklist handy can help you in short-listing the houses that you might be interested in, keeping in view all the other factors.
When to take help from an expert?
It is suggested to take help from an expert such as a buyer's agent right from the beginning. This is because agents are quite experienced, and can help you in handling various aspects of buying properties. These may include negotiations, pricing, and all the hefty paperwork. Furthermore, an agent may also help you in finding the right type of property advertisements on the internet based on your particular requirements.
While it is not necessary at all, taking help from an expert is usually recommended under all circumstances. This is because experts will usually give you the best advice based on your particular case.