All About Rooftop Air Conditioners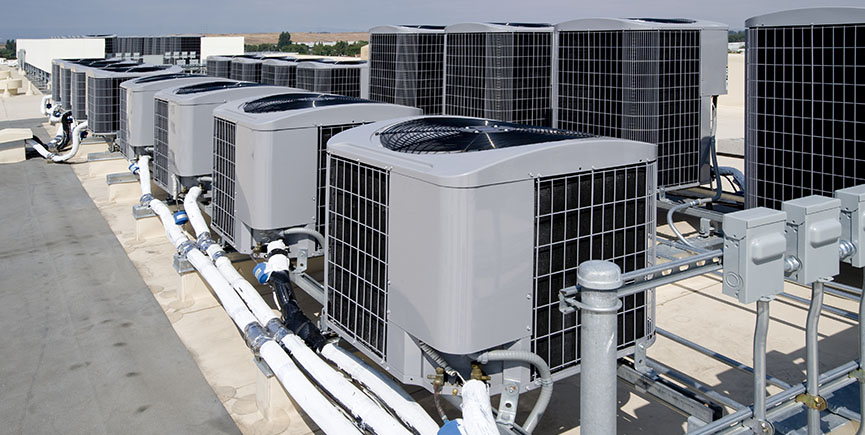 All About Rooftop Air Conditioners
Rooftop air con units are composed of air con units, which are deployed on the roofs of homes and offices to provide a central heating and cooling system for the entire building. To install an AC unit or to repair one, consult a commercial AC repair company.
The coolest part is that they are affordable, easy to install and very less maintenance is required.
The Benefits of Rooftop AC Units
Heating and Cooling Effect
You are getting a duo of both facilities. In summer, you can chill and in winter, you can keep yourself warm – All thanks to rooftop air conditioners.
Quieter
Normally, air con units are notorious for their noise. But if they are on the rooftop, the sound of noise does not reach the lower levels. This results in a stress-free office environment.
Better Security
As surprising as it may sound, but individual air con units are known to get vandalize to gain individual parts. On the rooftop, it is hard for muggers and thieves to gain access. As a result, your setup is more secured.
You'll Save Space
An average outdoor unit needs approximately 6 square feet of space. Unfortunately, not everyone has a large amount of real estate space.
A setup on rooftop saves you space, which you can utilize for some other purpose.
Components of A Rooftop AC Setup
Following components make up a rooftop AC setup.
The Compressor
Condenser
Condenser Fan
Check Valves
Evaporator
Expansion Valve
Receiver
Evaporator Blower Fan
Drain Pan
Vibration Eliminators
Choosing the Best Rooftop Setup
Commercial AC repair companies recommend choosing a rooftop air con setup, having an energy efficient design, based upon SEER (seasonal energy efficiency ratio).
The newer units have better design and are more environment friendly, particularly equipment having SEER, greater than 16.
A higher number of SEER saves your electricity bills and consumes lesser power.
NOTE: Sometimes initial costs are a little higher but they are worthwhile in the long run, because your power consumption is reduced.
Working of Air Control
Most rooftop air con units are equipped with dampers, which are electronically controlled. Dampers take in the fresh air and expel the stale air.
The opening and closing of dampers is controlled by sensors. The obtained conditioned air is then channeled onto the central duct, which in-turn branches off to branches and supplies each room/office cubicle, depending upon the architecture.
Maintenance
It is easy to maintain a rooftop air con setup. Professional rooftop AC repair services recommend you follow the following tips:
On a hot sunny day, remember to use gloves when handling metal plates. These panels are hot and may reflect direct sunlight onto your eyes so wearing sunglasses is also encouraged.
During strong wind conditions, see that the doors of the panel are securely opened otherwise wind may swing the panels which can cause injury to a person or peripheral equipment.
Avoid breathing the fumes, emanating from the unit. Also, work in a team of multiple people.
In the end, if you have any questions and feel the need for any type of help, consult a professional rooftop AC repair NYC company.