How To Choose A Hair Color That Suits Your Skin Tone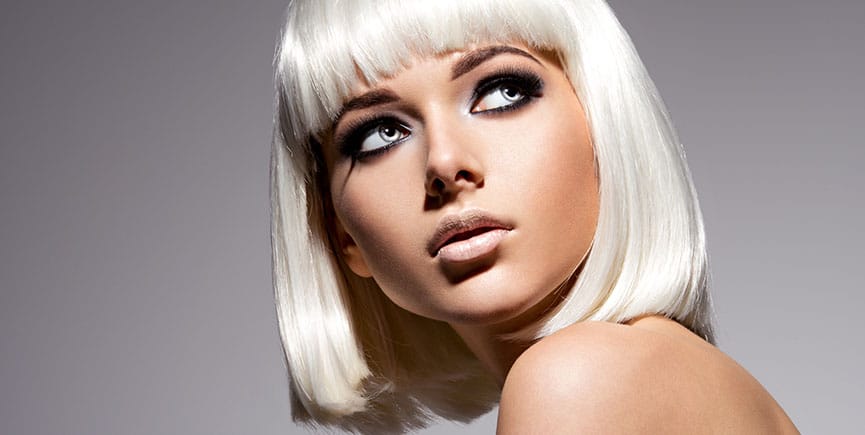 How To Choose A Hair Color That Suits Your Skin Tone
It is difficult to decide between brown, blonde and red, without considering the undertones associated with these hues. And then it is another task to decide which one works best for you whether you want balayage hair highlights, ombre, baby lights or any other color treatment.
Relax, as we have sorted the problem for you. Read below to find out which hair color suits your skin tone. It's not as difficult as it seems. It's all about the placement, saturation, and which undertones in your skin you'd like to emphasize. You need to know about the coloring of your skin and its cool and warm tones.
Let's leap towards step one; finding your skin tone. You can fall in the cool, warm, or neutral category, depending on the following factors.
Cool Toned Skin
Cool toned skins have an olive or blue undertone while warm-toned skin has yellow and golden hues. Check your wrist, as you will find blue, green, yellow, red, and pink there. These colors are due to your veins which are an indicator of your tone. If your veins are purple or blue, you're cool-toned; likewise, if there are green, you are warm-toned.
Check your eyes too, if they have many gold specks then you're likely warm-toned. If there are a lot of greens and blues, then you are cool.
Now that you have become well versed with skin tones, let's school you about hair colors. Pick a hair color that is opposite to the undertone of your skin. For example, if you have warm undertones, choose cool ones for your hair and vice versa.
Fair Skin
Fair Skin With A Warm Undertone will look good in platinum, ash, ice, silver, beige, and champagne shades.
Women with porcelain skin will look good in cool blonde shades, as they have blue or violet undertones. Their blue or gray shades will work best with an ash blonde shade.
Fair Skin with a Cool Undertone will look good in gold, caramel, amber, and honeycomb hair dye.
Women with fair skin and cool undertones will look good in warm tones like copper, strawberry, honey, gold, and caramel. These hues tend to work better for olive skins. The same rule applies to women with deep skin, as a caramel blonde will give a high impact.
Similarly, women with warm skin should avoid yellow hues, as cooler blonde shades will work perfectly for them.
Fair Skin with a Neutral Undertone will look good in strawberry blonde, copper, amber, and rust shades. These shades look best on fair and neutral skins. Experts recommend a light warm red color to interact with the pale skin.
Medium Skin
Medium Skin with a Warm Undertone looks good in dark chocolate, chestnut, dark auburn, and mocha shades. It's usually hard to go wrong with browns since these are universally flattering shades. But a cool brown tone looks stunning on warm skin.
Medium Skin with a Cool Undertone looks good in caramel, honey, golden brown, amber, and mahogany shades. This color range works perfectly for medium skin women, but it is vital to pick shades that contrast with the complexion to avoid a washed-out look. These colors look stunning on naturally dark roots.
Medium Skin with a Neutral Undertone looks good in true black, espresso, licorice, and bluish-black shades. Black is a universal shade in the hair industry and different hues and highlights add dimensions to it. Cool shades can be a bit too harsh for fair cool-toned women, but they have a dramatic porcelain effect.
Deep Skin
Deep Skin with a Warm Undertone looks good in caramel, and butterscotch shades. They look beautiful on women with a warm and deep skin tone as they accentuate the depth of the skin.
Deep Skin with a Cool Undertone looks good in dark mocha, and brown-black shades. Cooler blacks look great on women with deep skin, but if you add chocolate tones then it is a wonderful way to flatter your skin tones.
If women with fair and cool skin choose to go dark, they should choose something cooler as mentioned earlier.
Deep Skin with a Neutral Undertone looks beautiful with auburn red, chestnut, and reddish-brown shades. Neutral undertones can rock almost any hair color. But it is best to choose from vibrant red colors like chestnut brown or auburn red as they add warmth against the skin.
To get the perfect effect, go to hair salons specializing in color Rockville and have an awesome time.