How To Match Backsplash With Your Kitchen Countertop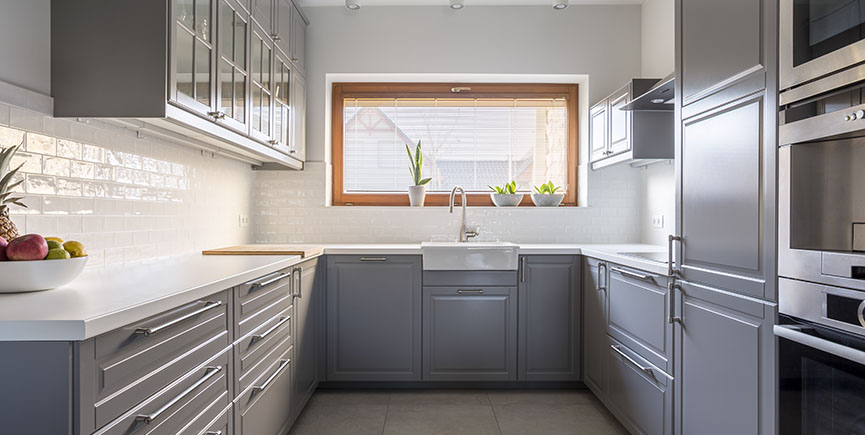 How To Match Backsplash With Your Kitchen Countertop
Your countertop is the workhouse of your kitchen and is the most aesthetic part of your kitchen too. Whenever you enter a kitchen the first thing you will notice is the countertop and then your eyes will travel towards the backsplash. Matching the backsplash with your silestone countertop is beneficial for the visual appeal of the kitchen as a whole.
Matching your backsplash with the kitchen countertop is no big deal it is also not as easy as it sounds. Mismatching or loud colors or a color coordination that looks distasteful or unappealing will leave you forlorn as nothing can then be undone. So before you empty your pockets, read the below tips to spend your money wisely on something that looks perfect.
Countertop First Or Backsplash First
The first thing that you should ask yourself is what to purchase first. Experts recommend purchasing the countertop first as it is the focal point of your kitchen and the place where you will do all the work. Your countertop will also take up your hefty amount from the assigned budget. Once you have chosen the best countertop that works for you can take samples and keep it together to match with your countertop. Your countertop should be attractive as well as practical. Sometimes a beautiful countertop is high maintenance, not stain and spill resistant and not heat resistant which will create a hassle and added costs for you in the future. So always go with practicality.
Color Coordination
Now here comes the difficult part. Many people like either the countertop or the backsplash but do not like them together. If you find the best backsplash for your kitchen but cannot find the countertop to go with it or you find the perfect countertop but do not like any backsplash with it then you are in for trouble. You can go with the theme of the kitchen for the colors.
If you go for a loud colored or dark colored countertop then go for neutral colored backsplash and vice versa. Both of light colors or both of dark colors will not be visually appealing in fact will confuse the onlooker. To create a perfect contrast always choose a light and dark family of colors.
If there are a lot of patterns, veins or movement in any one of the things then the other should be plain. If both the countertop and the backsplash will have a lot of patterns then it will create a confusion in the kitchen and will not look good. The rule is if one has a lot of designing then the other should be plain so as to keep the focus on both the things. For instance if your countertop has a lot of contrasting colors and patterns then go for a plain or light colored backsplash. You can choose any of the different colors in the countertop and match it. Same goes for the backsplash, if there are different colored tiles then you should go for a decent and light colored countertop to offset them both.
You can also go for a solid colored countertop as well as the backsplash. This also looks very appealing but in this case you have to use contrasting colors for the cabinets so as to create some beauty in the kitchen.
Material
Material is very important. Backsplash is made to protect your walls from dirt, grease and splashes while you are cooking. So you will need a material that is low maintenance and easy to clean and stays new as always. Go for big tiles so there will be less grout cleaning. Even your countertop should be easy to clean and spill, stain and heat resistant as well. Some materials are very high maintenance, can get damaged and also require sealants twice a year. One important thing here is that if you go for a matte countertop then go for matte backsplash as well and if you go for a shiny quartz countertop then go for a high sheen backsplash as well. The opposite will not look good.
Final Word
Your kitchen is the heart of your home and if everything is matching and appealing then you will love to cook and eat over there. So make sure to match your backsplash with your granite countertop Raleigh NC.