What Are Eco-Friendly Countertops?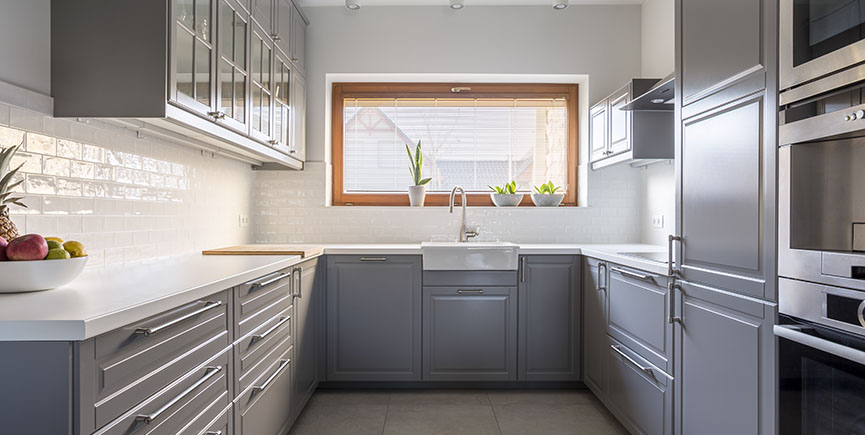 What Are Eco-Friendly Countertops?
If you are thinking of revamping your kitchen and are about to call the granite countertop companies, then you should stop and think again. No doubt granite is a great option for kitchen countertops and have been used since ages and also has the properties of sustainability and durability, which is also guaranteed by different granite installers and granite countertop companies, but is it eco-friendly?
Know about Eco-Friendly Countertops
Nowadays, more and more people are looking for green options and materials which are eco-friendly and applying them in their lives. It may be a small contribution on their part but it surely will make a difference on the environment. Although granite occurs naturally and many granite installers and granite countertop companies claim it to be an eco-friendly material but it is not completely eco-friendly. More and more companies have started manufacturing eco-friendly countertops and the masses are buying it.
Types of Eco-Friendly Countertops
There are many factors which makes a countertop eco-friendly which include:
Using recycled materials only
Zero waste policy
Low carbon foot print
The natural resources consumed by the factory
The wages of the labor
Listed below are some of the top eco-friendly countertops.
Recycled Paper or Paperstone
This material is made from 100% recycled paper and petroleum free resin. This material is a hard wood like durable structure and comes in many color options. It is very sustainable and requires very less maintenance. It is non-porous, non-toxic and water proof and can be re-sanded again. These properties make it the most viable option available for ecofriendly countertops.
Recycled Glass
This is the most expensive of eco-friendly countertops but also the most beautiful one. It is articulately made by hand, through proper fabrication, matching and placement of the broken glasses together. The broken glasses are the waste materials of different glass bottles of soft drinks, beer, vodka, stop lights, waste glass from construction sites and auto glass. The effect the countertops give out it is amazing due to different colors such as red, green and blue and resembles broken jello dessert. It is slightly non- porous so requires yearly sealing. It is made from recycled glass, cement and non-toxic materials and is very sustainable.
Bamboo
It is a naturally occurring material and is harvested at peak mature season so that it becomes more hard and durable. It can be easily shaped into any block, slab and size of your preference and is also known as the butcher block. It can be handles well by knives but is very prone to stains so care must be taken in handling.
Stainless Steel
If you want class along with style then you should opt for stainless steel. It is made from recycled steel and plywood for support and finish. It will go well will all of your kitchen themes and handles all the machineries well. It comes in a wide variety of sinks and countertop designs to choose from. It is 100% recyclable and poses no threat to the environment, is chemical free, durable, non-toxic and very safe to use. No chemicals, toxic materials or pollutants are used in its manufacture or emitted during its manufacture. Stainless tell countertops give a glossy finish end result.
Eco by Cosentino
A very durable countertop made from recycled plastic, recycled glass, natural stone, earthenware, vitrified ash, mirror and porcelain. The result of all these materials is a product that is resistant to wear and tear humidity and scratches and is very hard. It is also slightly porous and water resistant making it the perfect option for kitchens and washrooms. It is low maintenance but requires yearly sealing. The small particles design which is derived due to a mixture of recycled materials gives it a distinctive nature and look.
Squak Mountain Stone
This countertop is derived by combining recycled glass, recycled paper and low carbon cement. The distinctive nature of this countertop is that it does not have a smooth, factory cut shape but is a bit rugged in look and resembles limestone or soapstone and resembles and feels like natural stone.
If these countertops still do not convince you or you do not find any according to your requirements then you can surely call your granite installers NC.