What Types Of Pools Are Low Maintenance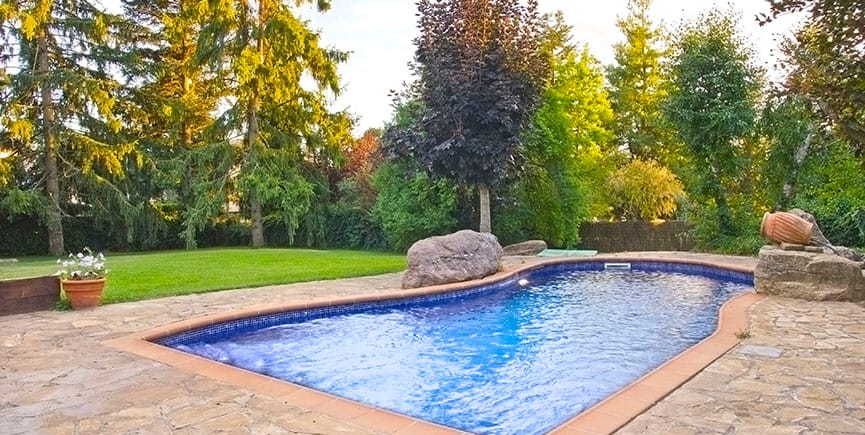 What Types Of Pools Are Low Maintenance
You might have probably heard that pools are expensive to maintain. But what you might have not heard is that some types are easy to maintain as well. If you are planning to install a swimming pool in your house with the assistance of in ground pool builders and maintenance is something holding you back, give this blog a read.
Concrete Pools
Concrete pools as the term suggests are made using concrete. The site where the pool needs to be installed is dug out and filled with concrete. A concrete pool can be built as deep as you want and in any shape or size. However, while concrete pools have their advantages, there are some disadvantages too.
Talking about the advantages first, concrete pools are extremely durable. Meaning that no matter how hard you hit it, it is not going to crack or break. This is a huge concern for homeowners who have their kids regularly play inside the pool.
In addition to that, some homeowners would sometimes like to take their pets for a swim as well, fearing that their claws will scratch the walls. In the case of concrete pools, you do not have to worry about such things.
Apart from the advantages, there are some disadvantages to consider. To begin with, algae loves concrete. Therefore, you will have to remove algae at least once a week. If you don't, you will end up spending some money on buying special chemicals and products to keep concrete pools looking as good as new.
Vinyl Liner Pools
Similar to concrete pools, but they are lined with vinyl. The thing that most homeowners love about these pools is that they are easy to install. As compared to concrete, vinyl pools tend to consume relatively less time, somewhere around 4-8 weeks.
Furthermore, a chief advantage of vinyl liner swimming pools is that they are cheap and affordable to install. At the same time, algae find it hard to form on vinyl and if you are tight on the budget, you can get a vinyl pool easily made and installed.
However, while vinyl pools are easy to install, keep in mind that the vinyl needs to be replaced every 5 years, which is going to cost you money. And while vinyl gives algae a tough time to form but when it does, it can do so in hard-to-reach areas. On top of that, claws or other sharp materials easily scratch vinyl pools. Therefore, you will need to splash some cash to repair the damage.
Fiberglass Pools
Fiberglass pools when compared to concrete pools are cheaper to install but expensive than vinyl pools. Moreover, this pool material is easily customizable as well, allowing homeowners to throw in a bit of their creativity and come up with something unique.
Fiberglass pools are extremely durable and will last years before needing any repairs. Perhaps what makes fiberglass pools stand out is that they are constructed or manufactured off-site and then transported to your location to be installed.
While fiberglass pools are durable on one hand, they are also porous, which means that algae won't grow. Furthermore, they are not sensitive to scratches either. This means that fiberglass pools do not really require much maintenance. As a result, you end up saving a huge amount of money.
On the other hand, there are less customizations you can do with fiberglass pools. You cannot always get the shape or size you want. And if you want exactly what you had in mind, it is going to cost you a lot of money.
The reason is that the companies capable of designing and manufacturing perfect fiberglass pools are limited and use the latest technologies and techniques, which then again, requires huge sums of cash.
Final Word
Concluding, each pool type carries certain advantages and disadvantages. It depends on your budget and the amount of time and effort you can put into maintaining your pool. Even then, you will have to keep in mind a lot of stuff when choosing a low-maintenance pool. If the process makes you nervous. Use the information mentioned above or meet with some pool contractors Long Island on call or by visiting them to select the right type of pool for your house.