Which countertops to buy in 2021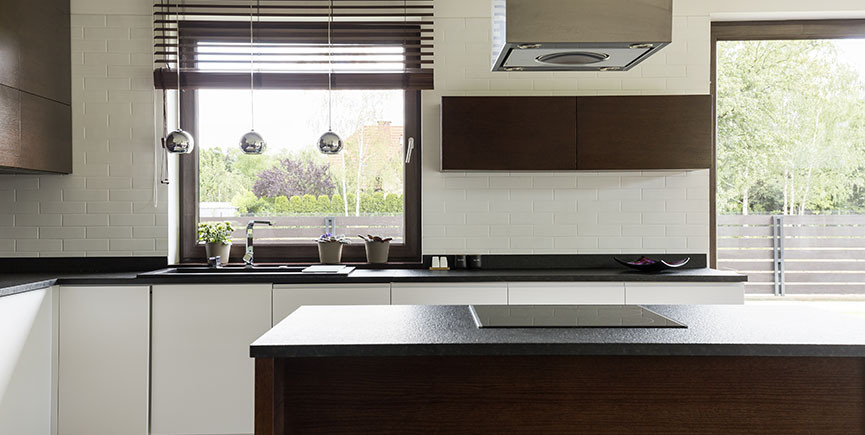 Which countertops to buy in 2021
Countertops give a lot of character to the kitchen. Whether they are granite countertops or marble countertops, a good design is bound to vamp your kitchen up. However, just like everything else, countertop design trends are not constant. Rather, they keep changing with time.
Before you choose any particular kitchen countertop, it is extremely important to consider a number of factors. For instance, you need to compare their properties, costs, appearance, and other things. This is because all countertop materials are different, each with their own pros and cons.
The best kitchen countertops for 2021
The year 2020 is already in its last quarter. The next year, countertop trends are expected to change slightly. Still, some timeless choices such as granite and marble are expected to remain just as popular.
Overall, the material that you choose for you countertops determine the maintenance requirements the price. In the long run, it will also determine the value that the countertop is providing you.
Stone countertops
Natural stone countertops will never be old. For instance, Granite – an igneous rock is one of the most popular materials used in countertops. However, granite countertops require a lot of care and maintenance by the homeowner. So, buy granite countertops only if you think you can invest in all the maintenance aspects.
If you can do that, then perhaps granite is the best choice for you due to its luxury look – provided that you have the budge to buy it of course. Another common stone is Marble, which is more on the luxurious end of materials.
Indeed, marble countertops are more expensive in comparison to granite. Hence, they require a higher budget for both buying slabs and installation.
Ceramic countertops
Ceramic countertops are a cheaper option for those who want great durability in lesser price. The are made of tiles glued together, which provides a lot of flexibility in the budget. Furthermore, they also offer a wide range of benefits to homeowners. For instance, they are water-proof and non-porous. As a result of this, they do not have high maintenance requirements as granite kitchen tops have.
The most common ceramic countertop materials include terracotta, clinker, and porcelain tiles. You can find endless colors and styles in this category. Hence, it is suitable for those homeowners who want to customize their entire kitchen.
Composite countertops
Composite countertops are made from a mixture of pigments, resins, and stone dust. The resins usually include acrylic in combination with polyester. One such composite material is Corian, which is commonly used to make countertops. And it is one of the most sought-after material for the year 2021.
In comparison to marble, laminate, and wood, composite countertops are more durable. However, if you cut them directly with a knife, they can get scratched very easily. This may not be suitable for many people who work a lot with sharp objects.
Furthermore, above the temperature of 190 degrees, composite materials do not remain heat resistant anymore. As a result of this, if you place a hot pan directly on top of a composite countertop, it can result in cracking and bloating.
Conclusion
The above-mentioned materials are the most popular ones for 2021. Just like every year, granite and marble remain highly popular. However, this time, ceramic and composite materials are also going to get a lot of attention. Depending on your budget and requirements, any countertop belonging to the above three categories can serve you well.
For more guidance about granite, feel free to reach out to granite countertop installers Raleigh NC. Professionals will be able to guide you much better depending in our unique case or requirements.