Some new bathroom renovation trends in 2022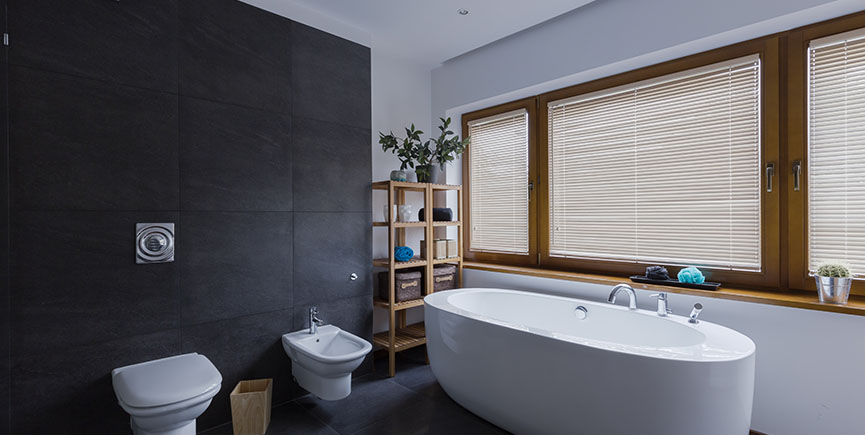 Some new bathroom renovation trends in 2022
The bathroom and kitchen are among the most important parts of any house. Both need to be relaxing and free from odors. There is an entire science behind kitchen and bathroom renovation. So, do not take this lightly and talk to qualified bathroom remodelers if you are planning on doing renovations.
The bathroom has been evolving over the years, and now there are many new trends that will continue in the future. Some of these trends include tile floors, wall art, and even bathtubs!
Some easy bathroom design tips
There are various things that you can change in your bathroom without going all in with your money. From the bathroom floor tiles to the shower curtain, here are five-bathroom trends for 2022.
Floors
Tile floors are becoming more popular as people become more interested in natural materials. They are also easier to clean than traditional hardwood floors.
If you want to add some style to your bathroom, then consider adding a tile floor. Tile floors are easy to clean and maintain, and they look beautiful in any room. You can choose from different colors and patterns, which means you can create a unique space that reflects your personality.
When it comes to flooring, you can choose from many materials. High-end bathrooms might use marble flooring. However, tiles are the most common although, they are quite slippery. It all depends on your budget and how much room you can play with when it comes to finances.
Shower Curtain
If you want to add some style to your bathroom without spending too much money, consider adding a shower curtain. A shower curtain adds privacy and helps keep the room looking cleaner. You can find curtains at most home improvement stores.
Wall Mirrors
If you're looking for something more than just a mirror, consider adding wall mirrors to your bathroom. They come in different sizes and shapes, so you can choose one that fits perfectly with your decor.
You can also do customized decorations and art on wall mirrors if you have an artistic mind. However, you can also simply pay another artist to do it for you. These are quite trendy and make your bathroom look more vibrant.
Towel Rails
Towel rails are another trend that will continue to gain popularity as people become more conscious of cleanliness. These handy accessories allow you to hang towels up easily without having to bend down.
Bathtub Surrounds
In addition to towel rails and grab bars, bathtub surrounds are also becoming popular. They provide an extra layer of protection against water damage and help keep the tub cleaner by preventing dirt and debris from getting into the drain.
Wall tiles
There are many different types of tiles available today. One type of tile that is becoming popular is called porcelain tile. Porcelain tiles come in many different colors and designs. These tiles are very durable and easy to clean.
Another trend that is growing in popularity is the use of wallpaper in bathrooms. Many people prefer using wallpaper because it adds color and texture to the room.
Conclusion
Sometimes when homeowners build a new home, they ignore the bathroom and kitchen. However, it is important to remember that they carry high value and if you have built your bathroom/kitchen the proper way, the value of your house will increase. This alone suggests how important they are.
Both the bathroom and kitchen can be used for relaxing. These rooms help you find some alone time and peace. Who does not love a warm and silent shower or bath in a tub? So, talk to good bathroom remodeling contractors Silver Spring today!